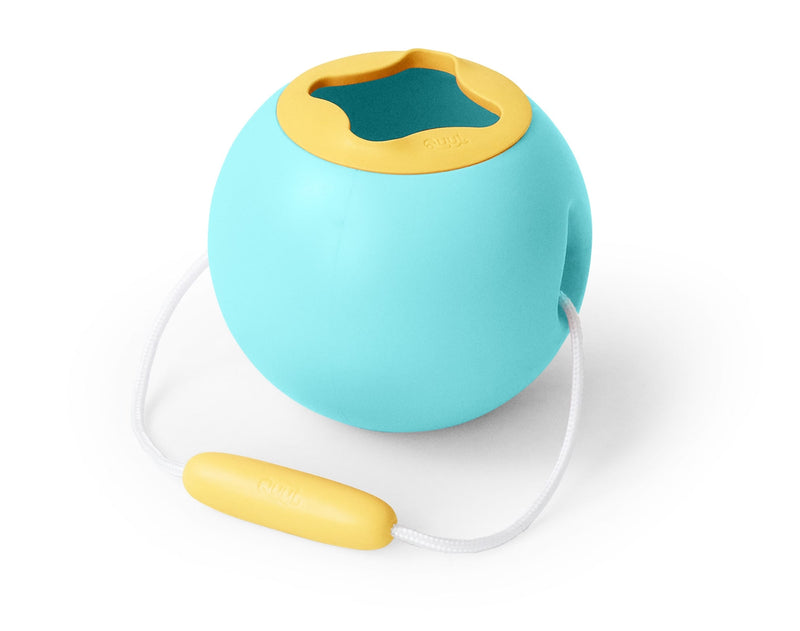 Quut
Mini Ballo Bucket
new
Free Shipping on $75+ & Free Returns

Free of BPA and Phthalates
Eco-Friendly

Fine Motor Skills
Description
The soft-touch Mini Ballo Bucket makes it comfortable and effortless for small hands to fill with water, run up the beach, and pour with ease! Carrying and emptying water from the sea to a sandcastle has never been so much fun with this bucket's clever design and spherical shape that is incredibly stable, resulting in minimal spills! Made of durable, recyclable and BPA free plastic with an ergonomic, easy-grip handle, little ones will love using this bucket anywhere - from the beach, to the garden, or even in the bath! 
Additional Details
Dimensions: 6.2" x 6.2" x 6.2", capacity is 1.7 L
Made of durable, recyclable HDPE (ball) / ABS (handle) / TPR (pouring lid) / PP (rope)
Free of BPA, phthalates and latex
About the Brand
Quut (pronounced as "cute" in English) is a Belgian design agency with more than 25 years of experience. Quut toys are crafted based on the way kids play at the beach: they are fun, ergonomic, multifunctional, beautiful and most importantly, built to last season after season. All of their products are BPA, Phthalates, latex free and are 100% recyclable.
Recent Reviews From Parents