Give a Little
Make a BIG impact!
Donation Directory
Find
local

places to

donate

new and gently-used kids' essentials.

Clothing & Shoes
Toys & Books
Gear
Diapers & Wipes
Formula

Maternity

Furniture
Why it matters to
Give a Little
300 billion pounds
of waste are generated annually by the textile and toy industry alone.
2 out of 3 families
in the United States are not
making ends meet.
60% of parents
say they find it hard to know
where and how to donate.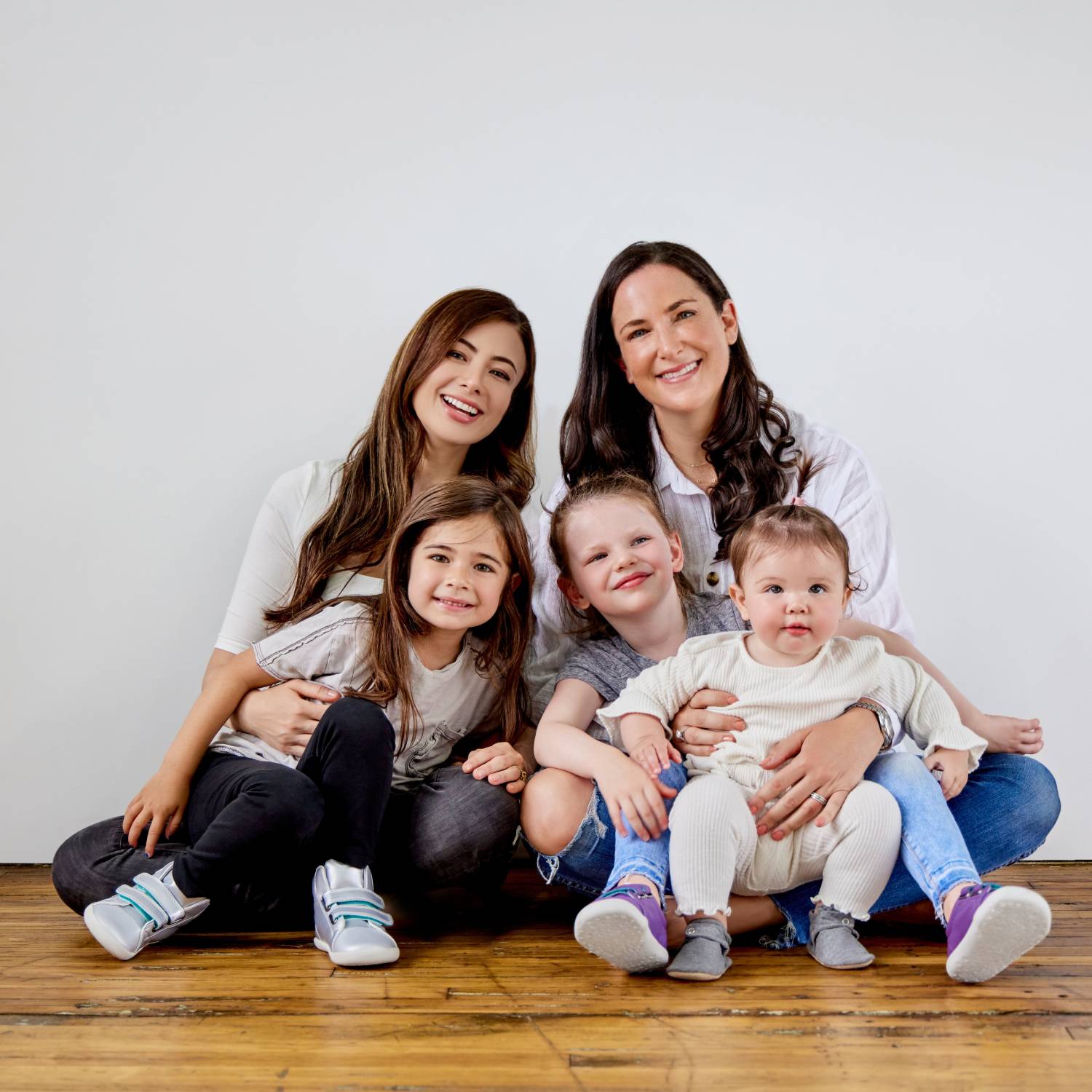 At Ten Little, creating a sustainable future for our little ones has been part of our mission since the beginning. We have been thoughtful and selective about our materials, factories, and partner brands, but we knew we could do more with your help.
Over 300 billion pounds of waste are generated annually by the textile and toy industry alone. Meanwhile, two-thirds of U.S. families are having difficulty making ends meet in spite of the thousands of organizations that are working hard to help provide resources to them.
With Give a Little, we hope to bridge this gap. We are committed to making a bigger impact together by reducing our collective carbon footprint and increasing available resources to families in need.
We hope you'll join us!
Fatma & Julie
Co-Founders of Ten Little
FAQs
Give a Little by Ten Little is a free nationwide directory for families to easily find organizations near their home to donate their kids' unused and gently-used items. Families can search by zip code, filter for specific categories from diapers to clothing, and find nearby locations with logistical details such as address, contact information, and hours of operation.
We have partnered with numerous national and local nonprofits across the country, as well as select local consignment stores. A local organization will have a "local" sticker to indicate that it does not have a national presence.
Every entry will indicate whether the location is a donation center or a drop-off bin. A donation center is a physical location affiliated with the organization. A drop-off bin may be located inside a business, hospital, office building, or may be found outdoors. It is always best to contact the organization ahead of time to ensure that hours and locations have not changed and to understand any COVID-19 precautions.
We have made it easy to donate a range of items across categories whether these items are from Ten Little or purchased elsewhere. If you have specific items you are looking to donate, you can filter your search by these categories: Diapers & Wipes, Formula, Clothing & Shoes, Toys & Books, Furniture, Gear (strollers, car seats, etc), and Maternity.
All of the listed locations will accept new items, but only some will accept gently-used items. Please read the lists of the items that each place can accept and consider visiting their website to confirm that their policies have not changed.
For any gently-used items, we ask that you only donate goods that you would consider using for your own child, making sure items are not unwashed or excessively stained. Any gear should function correctly and should be wiped down and cleaned before donating. If you do have the instruction manual, please include these for future families!
We have listed the age range of products accepted for each specific location, ranging from infants through toddlers, kids, teens, and adults. We have also accounted for maternity items.
Many of the locations found in our donation directory offer free items to families on a need-only basis. Each location will have their own rules around eligibility listed on their website.
Our directory is made up of several types of nonprofits and local consignment stores. Any donations made to 501(c)(3) nonprofits will be tax deductible. We suggest contacting the organization directly to receive tax deduction forms for your donation or checking their website directly to see if they have those resources available. If you are dropping off items in person, please inquire on location to receive a tax deduction form.
Yes, we will be making regular updates to keep this directory current. In order to help us do that, please let us know of any changes or additions that should be made.
If you would like to add a new location, please fill out this form.
If you would like to submit an update for an existing location, please fill out this form.